New Jersey Freshwater Fish Identification
Fish Structure, Basic Exterior Anatomy
And Commonly Used Terms
---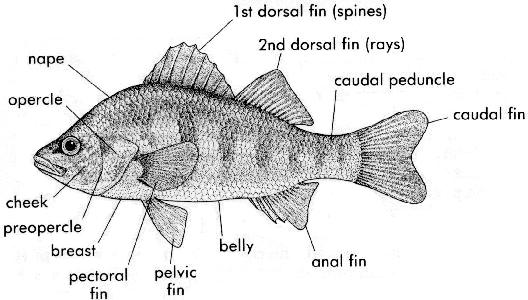 Paired fins are the pectoral and pelvic fins collectively. Median fins are the dorsal, caudal and anal fins collectively.
---
---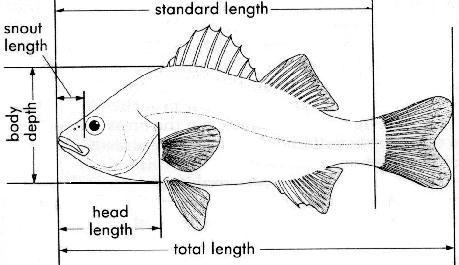 ---
Commonly Used Terms
Cycloid scales: Scales that are smooth at the rear or exposed end.
Ganoid scales: Type of scales covered with hard enamel.
Keel: A shelflike bony or fleshy ridge.
Papillae: Small projections of connective tissue.
Tubercles: Small, hard, white protruberances on the skin; usually seasonal in occurrence.
---
GO TO NJ FRESHWATER FISH ID MAIN PAGE
GO TO NJ COMMON FRESHWATER FISH PAGE
GO TO NJ UNCOMMON FRESHWATER FISH PAGE
By Joe M. Cianci. See main page for list of sources. Send E mail to me at joecianci@comcast.net Comments welcome!
HITS ON THIS PAGE
04/16/99